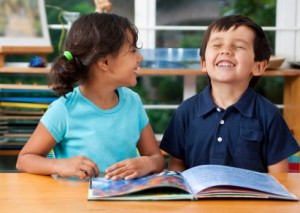 (Get Kindergarten Sight Words Worksheets Here)
One of the most commonly used lists for teaching kindergarten sight words is the Dolch Word List. The Dolch word list includes the most common 220 words and 95 nouns children encounter in reading material. Dolch words, or sight words, are important in early reading development because they represent high-frequency words and are difficult to sound out.
Dolch's pre-primer list of 40 words is recommended for students in grades Kindergarten and first grade. This list includes the most frequently occurring words in children's books. A, and, for, in, is, it, said, the and to are the building blocks of this list. After learning the pre-primer list, children should be taught the primer list. This list consists of 52 words and includes at, be, but, came, did, do, he, into, no, on, saw, she, was, with and yes. Concurrent with learning the pre-primer and primer lists, children are also encouraged to commit Dolch's list of 95 high frequency nouns to memory. This list includes nouns often used in children's daily lives such as brother, sister, ball and goodbye as well as those used for special occasions that are particularly important to many youngsters (birthday, party, cake, Christmas, Santa Claus).
While Dolch recommended that children learn all of the words on the pre-primer list by the end of first grade, other sources suggest that children learn all 220 of the "service words" as well as the 95 frequently used nouns by the end of the first grade. Parents and teachers should set goals for their children's sight word learning based on their individual needs, interests and abilities.