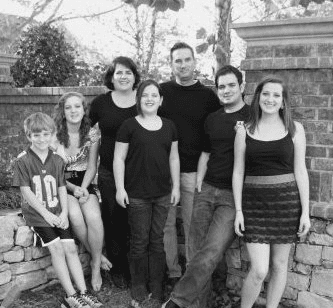 First, thanks for visiting K12reader.com. We (Jerry and Leanne Charles) started the site back in 2008 with the goal of providing free reading instruction resources for parents and teachers. Our 5 children are all in the public school system and we've enjoyed watching and helping them learn over the years — and we've learned A LOT along the way. One thing we learned is we didn't know much about reading instruction. While we both love reading, when we started hearing about sight words, differentiated instruction, guided reading, phonics, etc. our eyes glazed over. As we started learning, we realized that many other parents are probably in the same boat. And, we realized that many teachers need supplemental resources that don't stress the budget! That's how K12reader.com was born.  We work with experienced reading teachers and curriculum specialists, who write helpful articles and develop curriculum that can be used in the classroom or at home to supplement what's happening in class.
Meet a few of our writers:

Pam is a retired middle school teacher with a M.Ed. in Middle School Science education and is a certified Literacy instructor. Writing is her passion and she is thrilled to use her writing talents to support her favorite causes, education being chief among them all.

Glenda is a veteran elementary grades teacher in the state of California. She holds a multiple subjects clear credential as well as a Bachelor of Arts degree in Humanities, an elementary math specialist certification, and a Masters in Education with an emphasis on Curriculum and Instruction for Multicultural Contexts. In addition to working with elementary school students full-time in the classroom, Mrs. Rhea serves as a peer coach for mathematics and American History, teaches adult ESL/Civics, and writes educational curriculum for several online instructional websites in the US, Australia, Canada, and England.